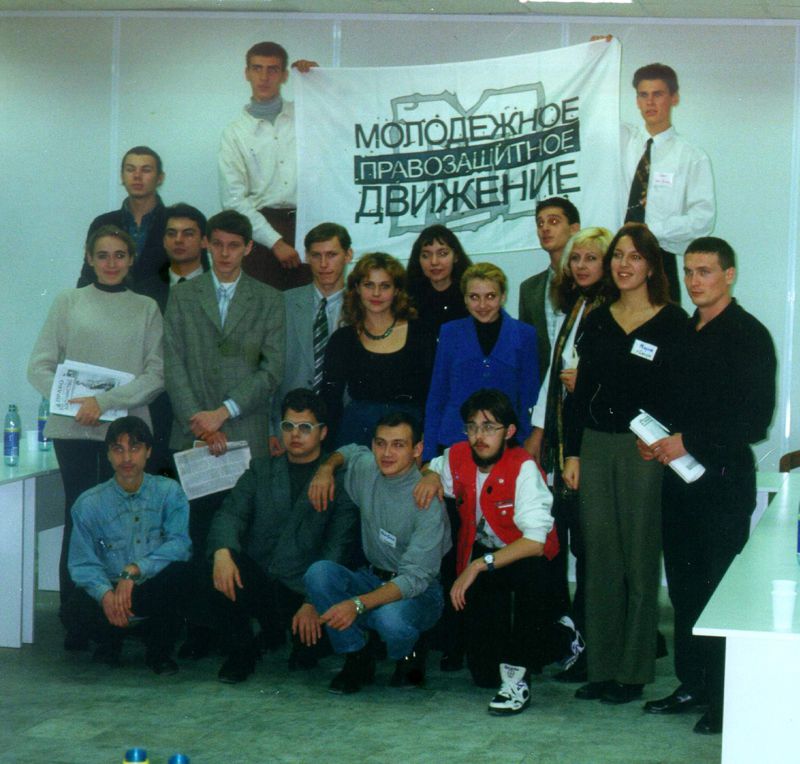 International Network "Youth Human Rights Movement" (YHRM) is a community, which was established within the framework of the international project of the same name. The NGO came into being on August 8, 1998, and its foremost mission was to create and support the new generation of young human rights defenders and civic activists.
Since 1998, YHRM's activities in Russia have been supported by the Moscow Helsinki Group and by other well-known human rights organizations. The NGO was founded by a group of young human rights activists, who chose Andrey Yurov to become their leader. Prior to that, Yurov had been a co-chairman of the Interregional Human Rights Group.
In April 1999, young human rights defenders from different Russian regions signed the YHRM's Declaration, which specified the purposes and the tasks of the Movement.
In 1998-2000, despite the absence of any financial aid and interest on the part of large human rights NGOs, the YHRM's joint interregional working group managed to establish regular communication with a vast number of young human rights defenders from Russia and some other CIS countries (Belarus, Kazakhstan and Ukraine).
During the same time period, YHRM conducted more than 20 transregional workshops and trainings.
Since May 1999, the Interregional Human Rights Group has been publishing a monthly newspaper for the youth called "Right and Dignity." This newspaper is distributed free of charge by post among subscribers, as well as during YHRM's events.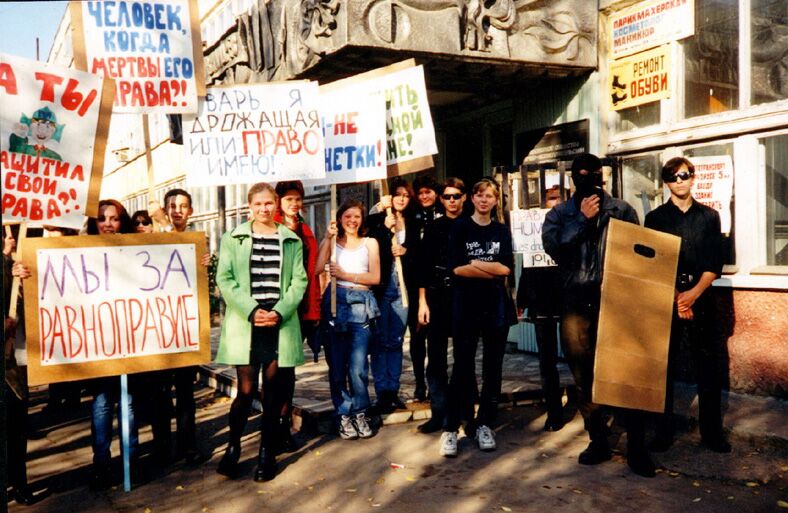 In almost 18 years of its existence, YHRM organized and supported plenty of public campaigns and implemented a great number of projects aiming to unite young human rights defenders and facilitate their work, as well as to engage the youth into civic activity and to promote human rights values, solidarity, tolerance and peacemaking. The NGO conducted research on and monitored students' rights, social and labor rights of young people, antifascism, and human rights defenders' influence on decision-making processes. In addition, it published a number of reports and newspapers, as well as other informational and educational materials.
In 2009, YHRM obtained the participatory status at the Council of Europe, the largest intergovernmental organization for the defence of human rights in Wider Europe.
On April 21, 2010, Dirk Hebecker, Senior Counsellor at the Office of the United Nations High Commissioner for Human Rights in Moscow, visited Voronezh. The main purpose of his visit was the participation in the opening session of the conference "Non-Violent Strategies and Tactics in the Fight against Racism" organized by YHRM.
In 2013, the Norwegian Nobel Committee nominated Youth Human Rights Movement for the Nobel Peace Prize for its educational and human rights activity in different countries all over the world.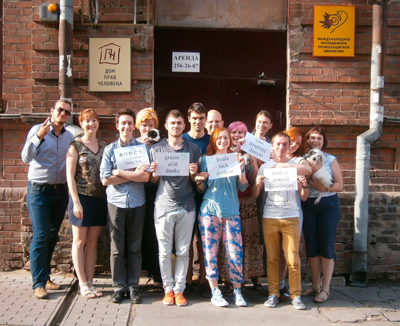 On August 20, 2013, the administration of Voronezh attempted to evict the union of human rights organizations from their office located in the city center. YHRM received a letter from the department of youth policy of the city administration stating that the lease agreement could not be renewed under any circumstances.
On June 1, 2014, Andrey Yurov, one of the founders of YHRM, was attacked by two unidentified men in masks close to the House of Human Rights in Voronezh. They hit him in the face several times and splashed brilliant green in his eyes, which caused a chemical burn. A criminal case was initiated.
On May 26, 2016, Voronezh House of Human Rights launched a fundraising campaign for continuing the operations of its public counseling office and for renovating its meeting and training hall. The campaign was a success thanks to dozens of individuals who responded to this call and donated money.
YHRM is implementing regular internship programs for young activists and NGO leaders from Russia, as well as from Central and Eastern Europe.
The YHRM's coaching team held more than 200 seminars and trainings that were attended by around 3000 leaders and activists from youth organizations and groups, school and university students from Russia, the CIS, and other countries.