There was this book by Kōbō Abe called "The Box Man". In order to escape reality, people were putting a cardboard box with eyeholes on themselves and lived in their own private worlds. I was living in such a box before 1989, when the Soviets deployed army in Tbilisi. At the moment when soldiers were beating hunger-bitten students and women with pioneer spades, I came out of my box. I was a bit delusional – I thought that everyone around me was outraged just like myself.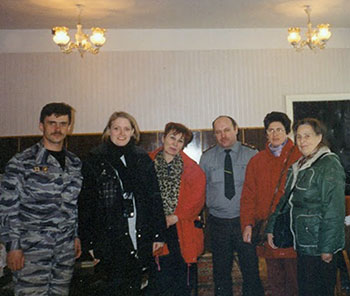 Then, there was a conflict in Nagorno-Karabakh. After that, I worked as an observer during Tbilisi elections, and I witnessed how future wars between peoples were prepared. At that moment, it became clear to me what the role of closed military structures in all those events was. For even though we may want some changes, some true democratic values, people in uniform would always stand in our way. These structures function on the basis of orders, and sometimes those orders may be illegal. At the same time, no one is monitoring those people in uniform.
In 1991, I was invited to attend an assembly of the Soldiers' mothers party in Moscow, and I clearly saw the uselessness of all those numerous committees integrated into the system of power. When my colleagues and I returned to Saint-Petersburg, we established an NGO called "Soldiers' mothers of Saint-Petersburg". We always emphasized explicitly that we were a horizontal human rights organization.
We are really fortunate to have the internet today: people contact us via Skype or call our hotline, there are various books and templates available at our website. All this is done so that people could defend their rights independently. We want people to know about this, to understand their own responsibility and to act without resorting to violence. On average, we receive 50-70 visitors a week, and we try to listen to everyone.
Sergei Fridinskiy, the chief military prosecutor, has demonstrated statistics which showed that recently the number of crimes against humanity in the army has increased. A lot of those crimes are being committed by officers. Quite a few cases are related to economic crimes. People are also dying in the army. We know this from our visitors, as well as on the basis of news reports, although the latter always require meticulous verification.
«We, the human rights defenders, give people a 'fishing rod', i.e. the legal awareness, so that they could 'fish', i.e. protect themselves from state officials abusing their power»

Our army has become a sort of economic machine for pumping money out of the budget, a corruption machine, and by corruption I mean all different kinds of corruption. Sometimes, people are being simply wedged in a stable and told "You must pay!" They also opened a bunch of different firms, and, however hard we try to complain or to organize inspections, nothing works: those firms sturdily stay afloat. I asked two ministers of defense: "Why do those firms have such an easy access to military records?"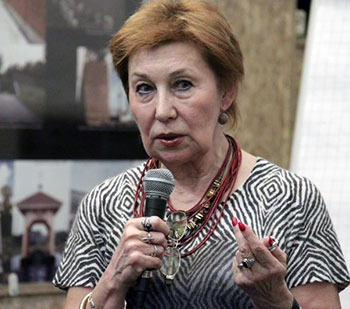 Some time ago our NGO was running a notable case of Sergei Mishkin. It dragged for more than two years. Sergei, a former student, had no other option and had to join the army. Of course, there were a lot of violations during the conscription process. He ended up at a military base in Kamenka settlement. Since he was a programmer, one officer decided to make the boy his slave. Sergei was sapping his health while working on the computer all night. The officer also humiliated him and used physical violence. As a result, the boy got broken down mentally and wrote in a letter to his mother "I don't want to live anymore."
The mother was coming to the military base several times; she was negotiating with its commanders and believed their promises that the situation would improve. Eventually, the officer who had been beating Sergei brought him to a psychiatrist at the Military Medical Academy. The doctor performed an assessment and certified that the boy was "able for duty." The mother called us. Our main task is to give person a choice and to say "Here are your options." So, she did not bring herself to cooperate with us, and now she is blaming herself. The officers convinced her to send the boy to a hospital in Krondstadt. No one treated him there; they continued to use Sergei as forced labor. He was found hanging in the gym. When we were at morgue with Sergei's mother, we noticed that his hands were covered in paint and cement dust. He was hanged against his will.
«It is extremely worrisome that the Ministry of Defense has removed the information on peacetime casualties from its website»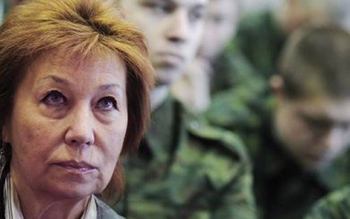 The first official version was suicide. Investigators wrote insolent letters to Sergei's mother implying that she was the one to blame. Among other things, our organization was also mentioned. The mother, when she recovered from grief, took the investigator's function upon herself. She found her son's comrades-in-arms in social networks. By then, they had finished their service. She performed an investigation all on her own and presented compulsive evidence to her investigators. Consequently, one investigator visited all the cities where those boys lived and collected their testimonies. I was also questioned. Eventually, a criminal case was initiated. We wanted this case to be reviewed by the European Court of Human Rights, but the mother is not ready for this yet.
We live every day, as if it was our last one. If we are able to help people today, we help. It is easy to close the NGO down – it is not worth a fillip. Why have we been working for 20 years? I do not understand. We are like an eye sore for the authorities.